With Atlatos Profi Traveller you may easily load your train tickets in the DB Navigator App of Deutsche Bahn and use the smartphone together with the identification card as your ticket.
Some preparations are required in Atlatos:
In order to successfully log in to the Deutsche Bahn's key account portal, you need to enter a mobile phone number in the format "0177..." (example) in your Atlatos profile.
Then navigate to "My Data" - "Train service". Log in to the Deutsche Bahn key account portal by selecting "Register now".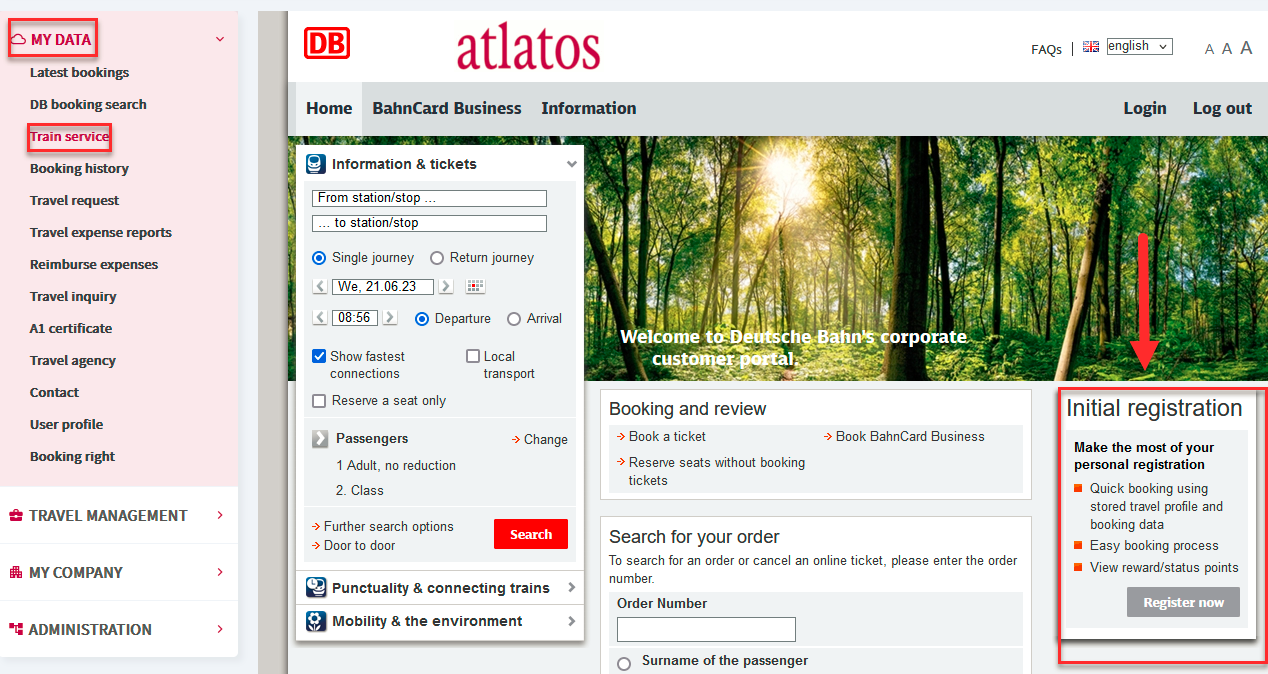 The received access data will then be stored in the Atlatos Profi Traveller user profile:
"MY DATA" -> "User profile".

After booking online, you may add your ticket in the DB Navigator:
"Menu → Add tickets".
By entering the order number and the last name, you load your rail tickets.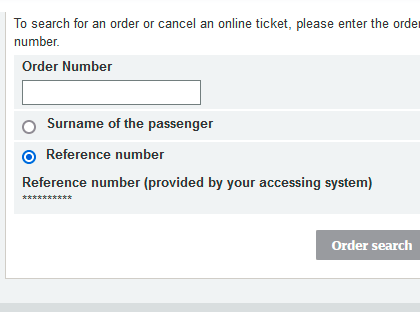 Alternatively, tickets may be permanently loaded automatically.
For this purpose, the access data are not only stored in the Atlatos profile, but also in the DB Navigator
- via - "Menu → User account".
Then update your tickets under the menu item "Tickets".