All train tickets booked in the Atlatos Profi Traveller can easily be loaded in the Deutsche Bahn app - the DB Navigator. The smartphone can be used as a ticket in combination with the identification card.
First of all, the following steps have to be taken via Atlatos:
In order for the registration to be done successful in the Deutsche Bahn's key account portal, a mobile phone number with the format "0177.."(example) has to be stored in the Atlatos profile.
Select "my data" - "train service".There you can log in to the key account portal by "register now".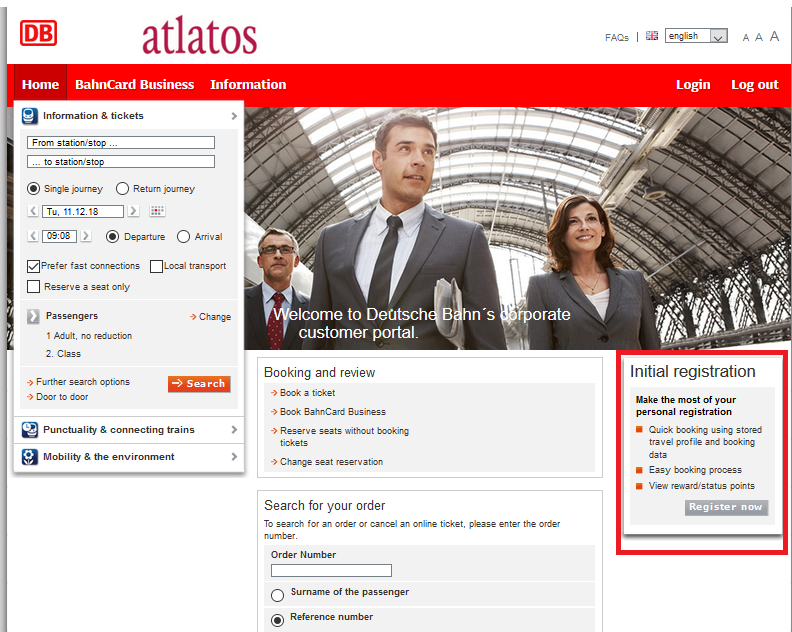 The obtained access data are then stored in the Atlatos Profi Traveller user profile.
After the only booking simply add tickets in the DB Navigator
Via "menu" - "add tickets"
By specifying the order number and last name you  can load your train tickets accordingly. Alternatively, the tickets can be permanently loaded automatically.
In addition to the Atlatos profile, the access data are stored as well as in the DB Navigator via "menu" - "user account".
Then update your tickets under the menu item "tickets".