The Atlatos Profi Traveller offers you the opportunity to query all available providers of rental cars on the best terms. At the same time, you can also only query the vehicles of a particular station, thereby shortening the search time.
Please enter the place of rental and, in case of deviation, the place of return as well as the rental times. Optionally, special equipment, preferences for the price and category as well as display requirements can be defined. The return location can only be entered after selecting the provider and the corresponding station. Then click on the "search" button and a selection of rental cars will appear corresponding to the search query.
In case you click on details, you will get further information about the rental conditions and you can book the desired vehicle.
Selection of providers in the rental car search: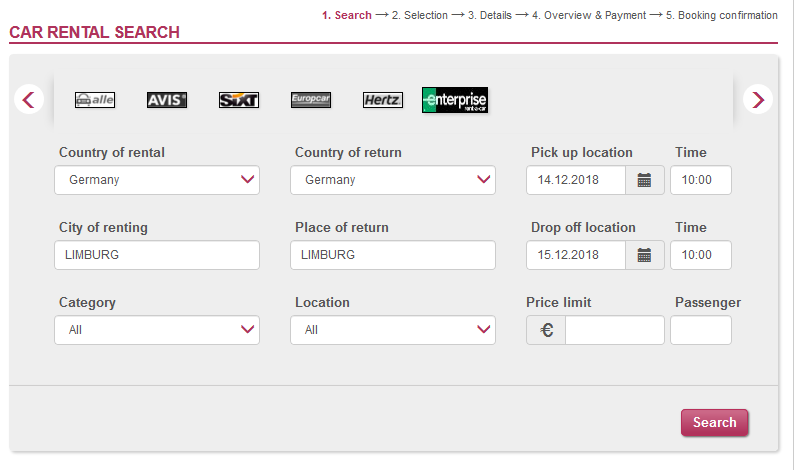 You can choose a specific provider or you can search for all providers by clicking on "all". When selecting from all providers, it is not possible to select a station, but only a city with the location airport, train station or city.
If you would like to see all providers displayed at Frankfurt Airport, the city of Frankfurt should be selected as the "place of rental" and the location "airport".
The different providers are displayed with the individual vehicles sorted by price. In the last booking step, the booking is bindingly concluded by clicking on "booking".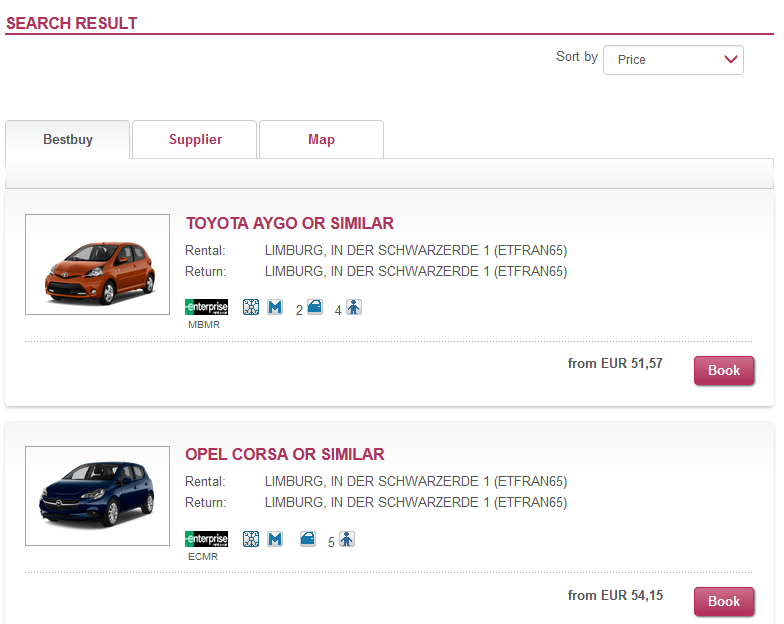 An overview of the providers shows all available rental car providers with the cheapest price: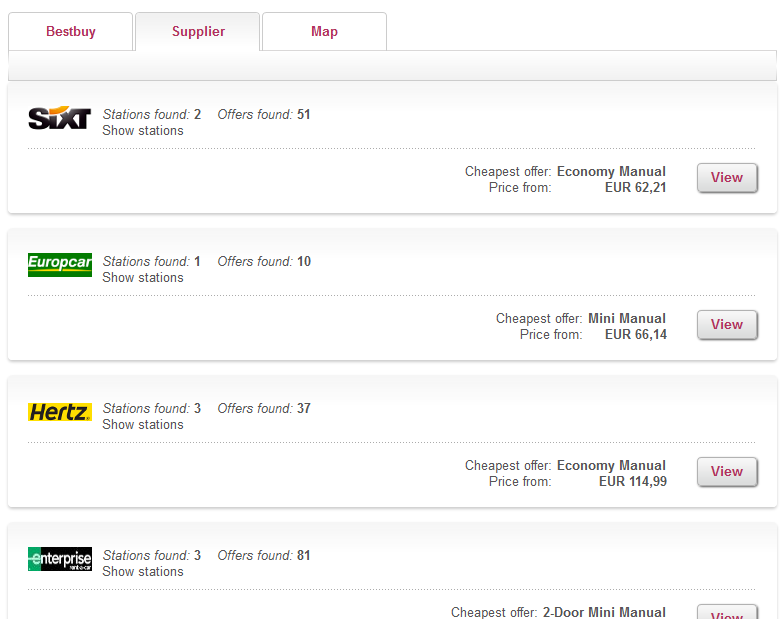 Display of the navigation system
Vehicles equipped with a navigation system as standard are marked with an appropriate icon. Alternatively, the navigation system can be booked as an extra service.
Extra Services
For some rental car providers additional services such as navigation systems, winter tires etc. can be booked. The rental price changes accordingly. The individual delivery and pickup from the company location can also be booked. Please note that for individual delivery locations that are too far away from the selected station an error message will appear when booking. Please note that depending on your company's travel policy, there may be a small selection of rental cars available to the traveller.