If employees are granted the right to settle for a colleague, this right will be assigned via the booking rights (note: not travel expense reports).
At the booking rights,in addition to flight, hotel,rental car and train, the right for settlement can be assigned as well. If an employee is authorized to allocate the settlement for a employee, a department, a branch or the entire company, then this can be easily assigned via "access rights".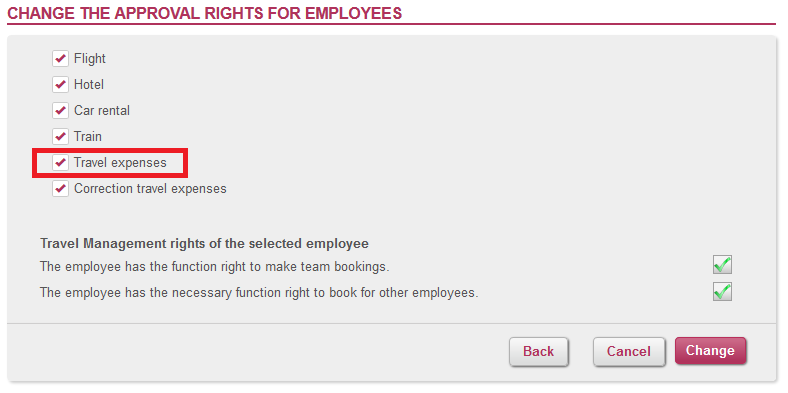 When displaying all authorized persons for an employee, department or branch, the settlement right is marked with a checkmark under expenses.