During a flight booking - via - Atlatos, you have the opportunity to make a seat reservation in the final step before the final booking. Depending on the permissions set by your company, you can reserve both free and chargeable seats.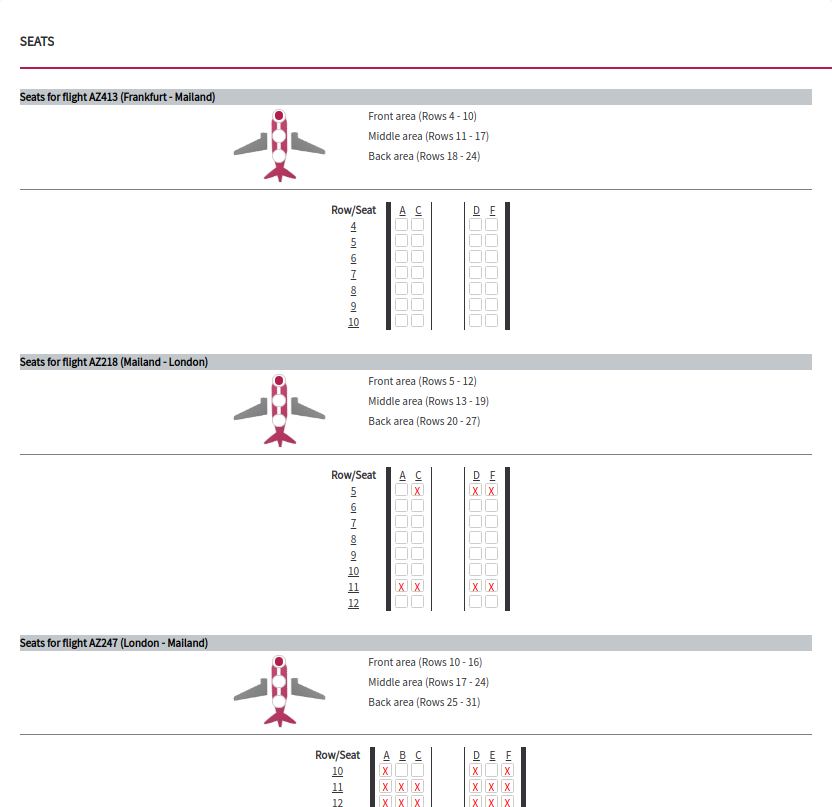 Should you wish to book chargeable seats and it is currently not possible, this option can be enabled by adjusting the travel guidelines. This permission may be restricted to specific groups of people.

Please note that airlines reserve the right to change seat assignments for operational reasons. Therefore, a specific seat request cannot always be 100% guaranteed.