You can change and adapt your own user profile at any time at "my data" -> "user profile".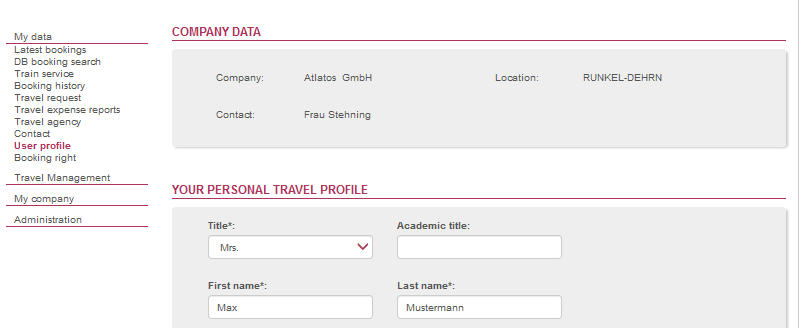 You can only make changes to the profiles of colleagues if you have proper administrator rights or a booking release. In the navigation menu, select the item "employees" under "administration". With this menu item you can search for employees and change their data.
Alternative: You hold the right to book for a colleague and select this person via the team booking. You can then change the user profile via the "my data" section (except for the user name, authorizations and company affiliation, which can only be changed with administration rights.