From April 24th 2019 we offer our corporate customers the possibility to send a rebooking request from flight bookings via Atlatos to the travel agency in charge.
If you have already booked a flight but the data is no longer suitable, you can send a rebooking request to your travel agency partner in the following way:
Step1: To activate the rebooking form, go to "My company -Settings". Then remove the check mark "Do not show rebooking request" in the flight tab.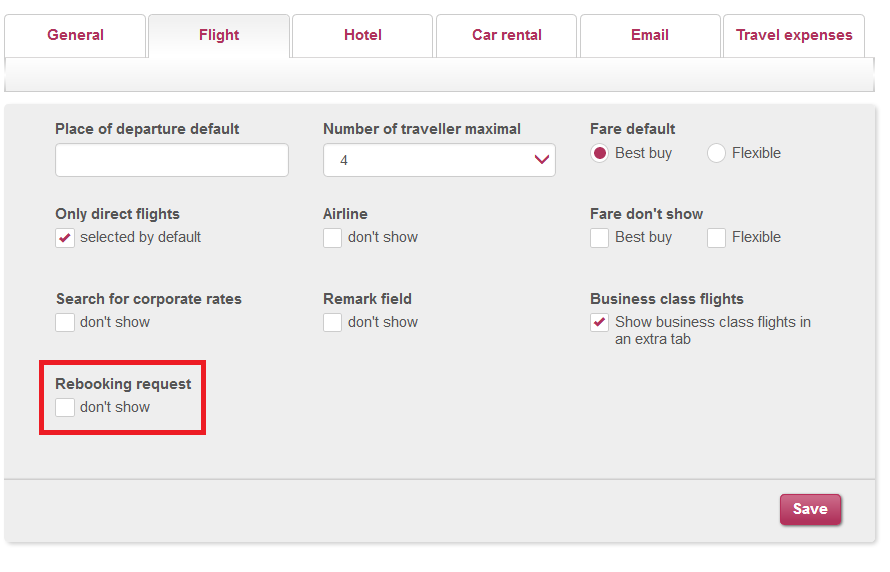 Step 2: Call up the corresponding flight booking via "My data -latest bookings" and click on "rebooking request" at the bottom of the page.

Step 3: Fill in the form with your desired data.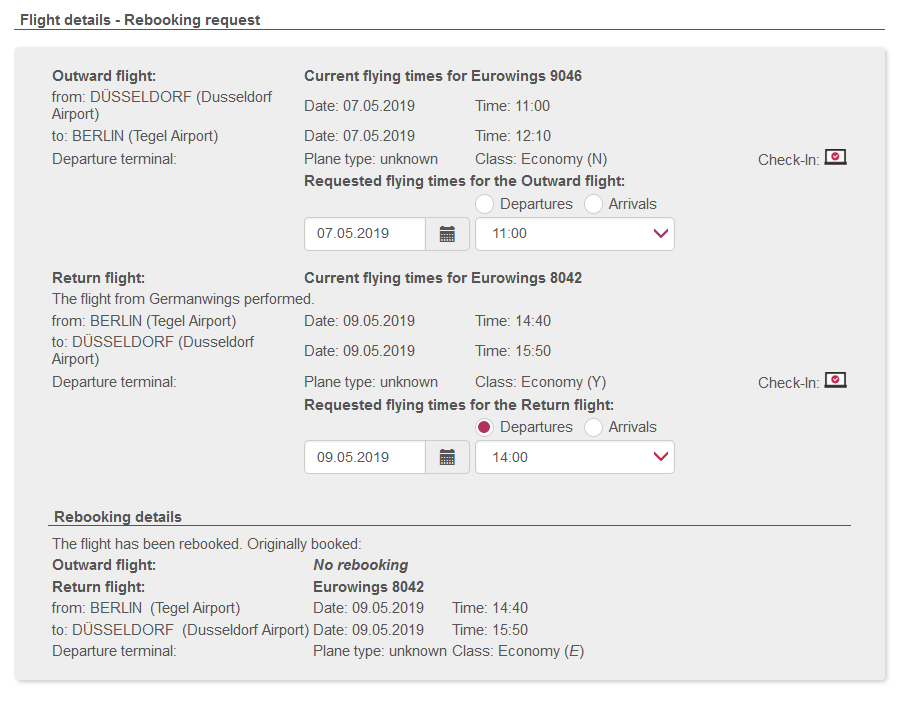 Step 4: Now the form with the request for rebooking will be sent to your travel agency partner for further processing.
ATTENTION: This is only a request. The flight will not be rebooked directly via Atlatos.