SSR elements may now be easily stored separately for companies - via - the travel agency access. Simply enter a SSR element - via - Administration -> Company -> Edit.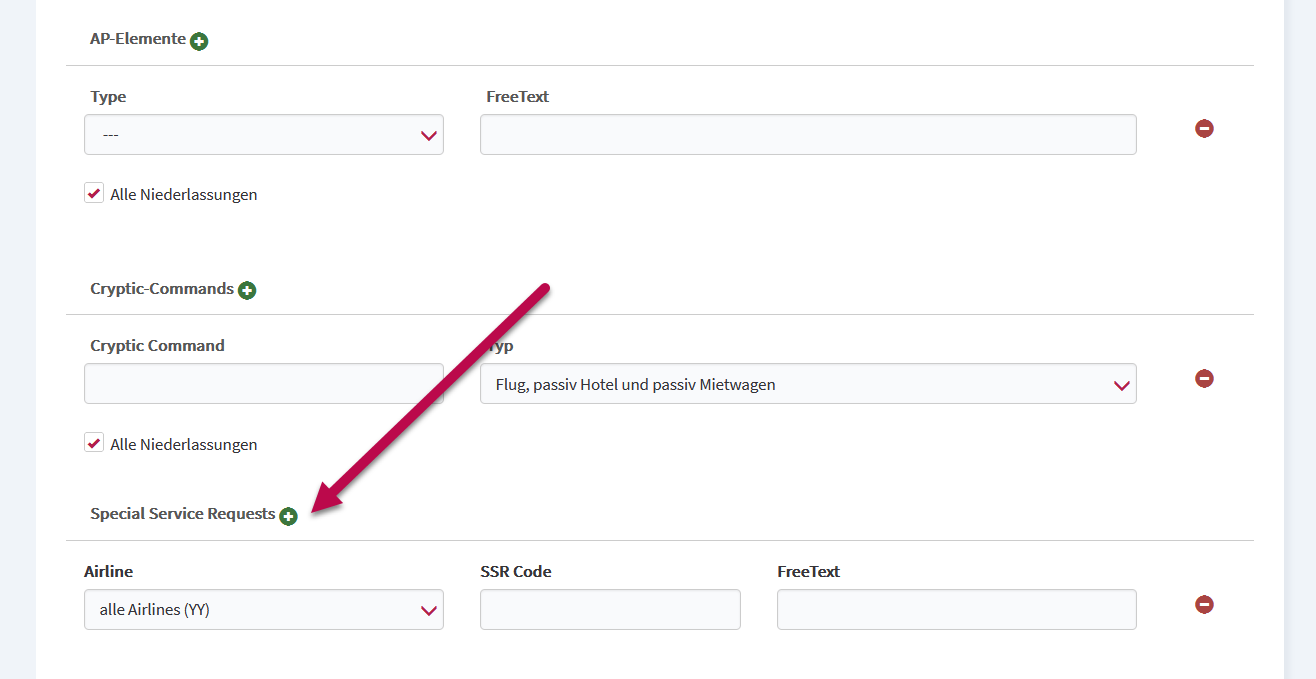 Please note the correct input for SSR elements using the example of a Clid element:

No free seat benefits may be displayed in the booking process - via - the Clid element.