Should changes within accounting data be required, adjustments of accounting may take place as follows:
1. Please use "My Data - Travel expense report" and open the required report.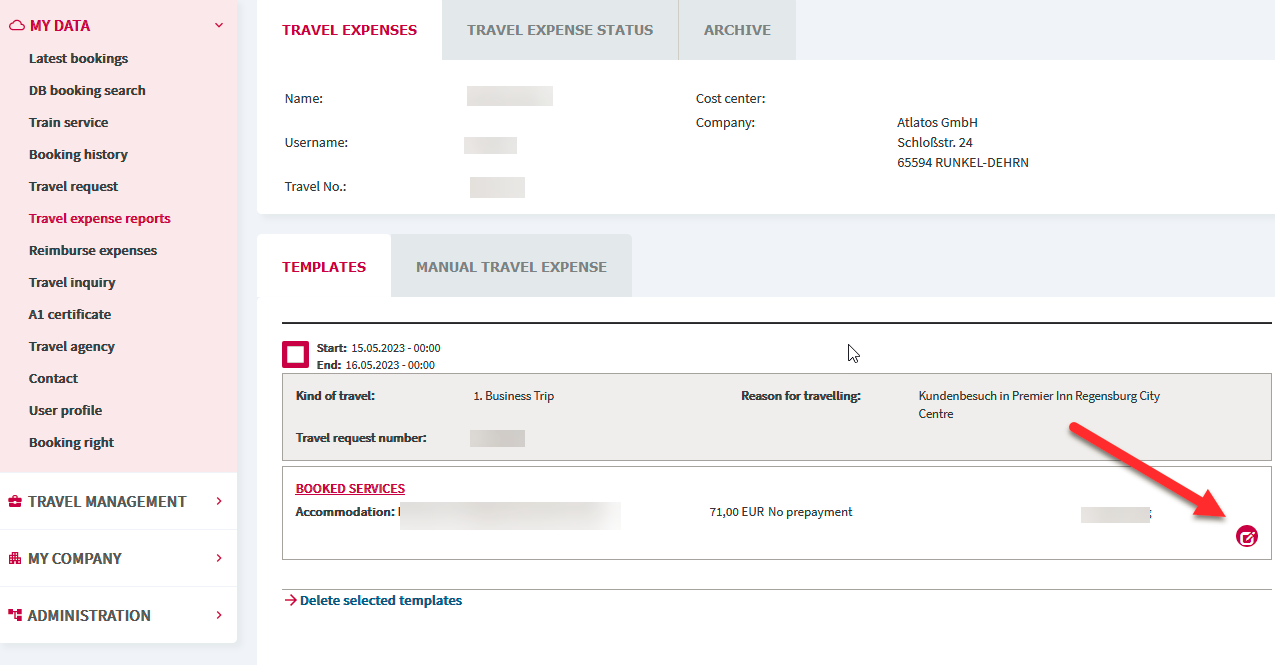 2. Click on the upper of the two (2) edit buttons should you wish to edit basic data of the statement such as destination or date.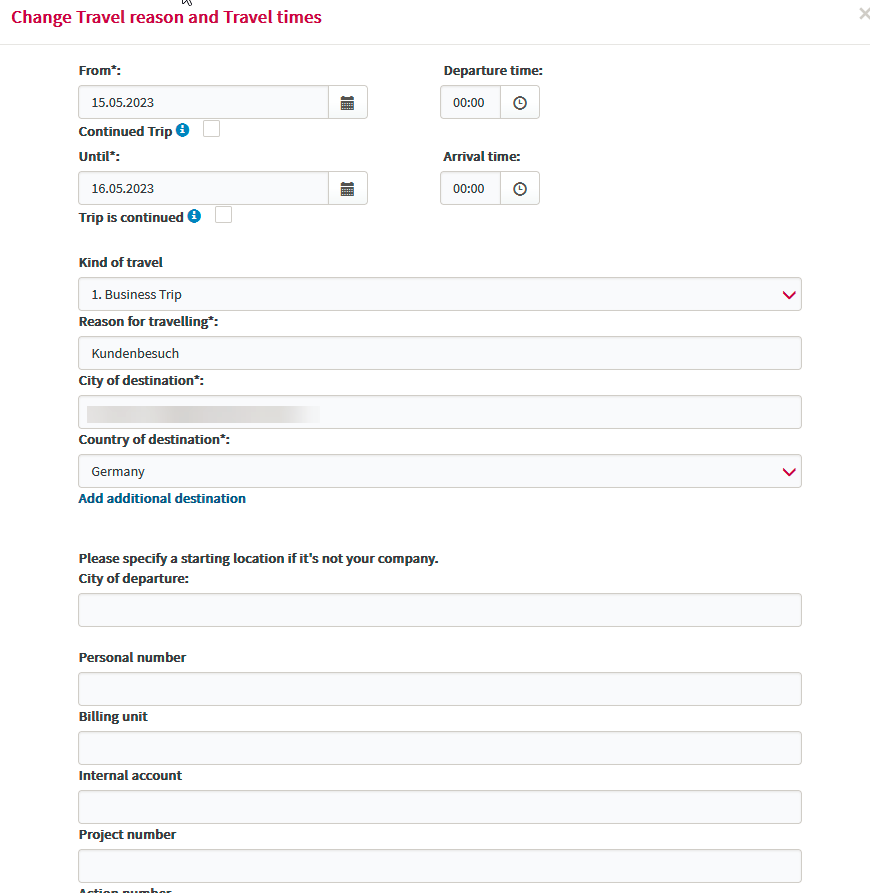 You may save customized data by clicking on "Change".
Should vouchers need to be adjusted, you may access such relevant documents - via - the edit button as well.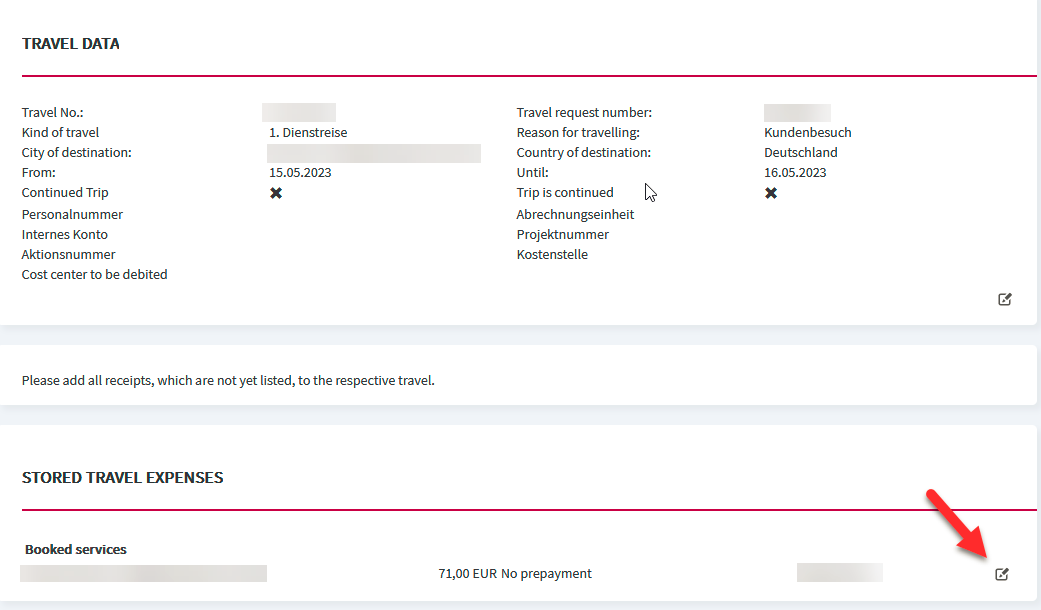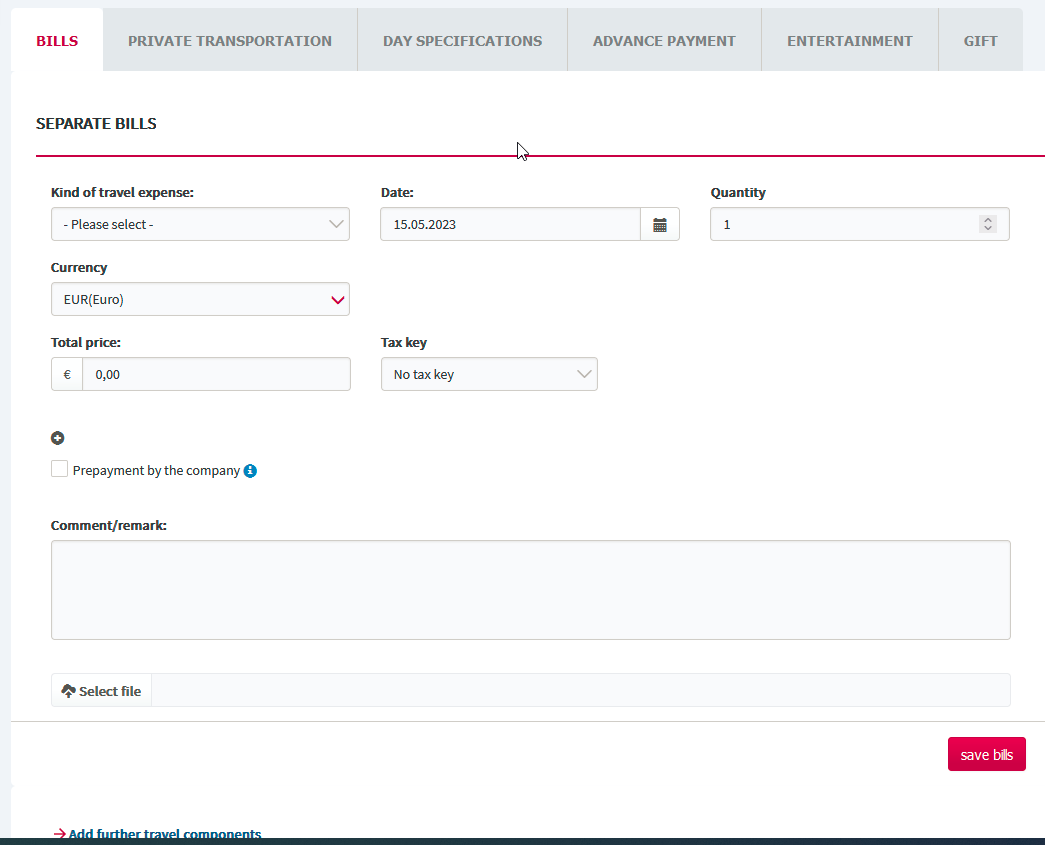 Click on "Save document" to update the data.
3. After adjusting the data, you may forward your expense report to an approver as accustomed.