Requirement for the allocation of booking rights:
The person authorized to book has the administration rights/access rights.
The setup of persons with booking rights for individual travellers, departments or branches can be implemented as follows:
Via → Administration → Access rights → Booking rights
you can define the required rights for booking release.
Booking rights:
To ensure that the travel arranger/booker has the booking rights, you select the area for which the person making the booking can book business trips.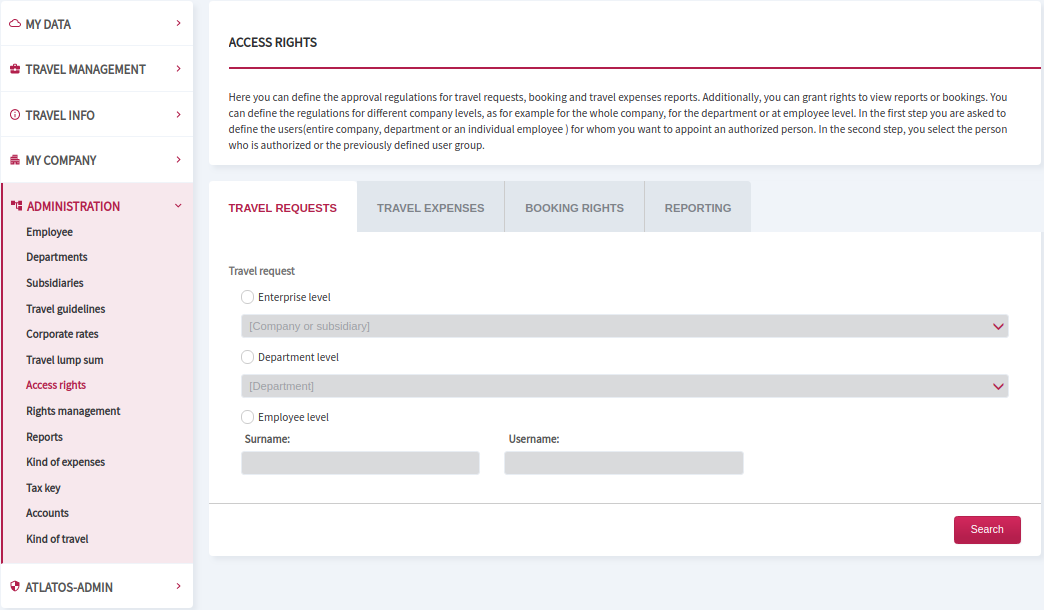 With a click on "Search" the existing authorized persons are displayed.
Click "Add" and search for the person you want to add.

Click on "Add" to select the desired services that can be booked (RKA = Travel Expenses).
Click "Add" again to complete the process.