The Atlatos Profi Traveller gives you an exact overview about the relevant tariff regulations for a flight connection.
To get all the information about rebooking and cancellation policies, click on the "i" in the list of flight results.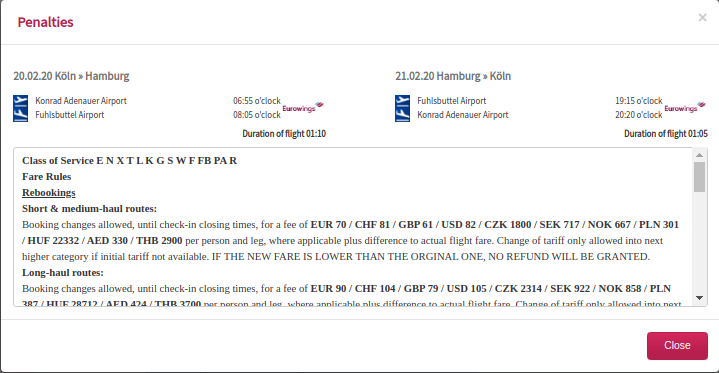 In the next booking step, tariff regulations are displayed in short form also. Detailed rebooking conditions can be found here by clicking on the "i" at Tariff Information.

At the last booking step, all information is retrievable.