Atlatos offers an extensive search for hotels. More than 300,000 hotels are available via the booking interface, which can be selected according to destination, arrival period and price.
With the search query a selection of the available hotels appears after the desired sorting. The displayed price is the cheapest available room rate for all desired nights (total price including VAT). Via the button "hotel details" further details about the hotels are displayed.
After selecting the hotel, an online booking is possible. The booking confirmation will be displayed in PDF format and sent to the traveller via e-mail at the same time.
If a travel policy for hotels is deposited, the selection will be restricted according to the criteria of the policy. Company rates are marked with a flag and displayed first.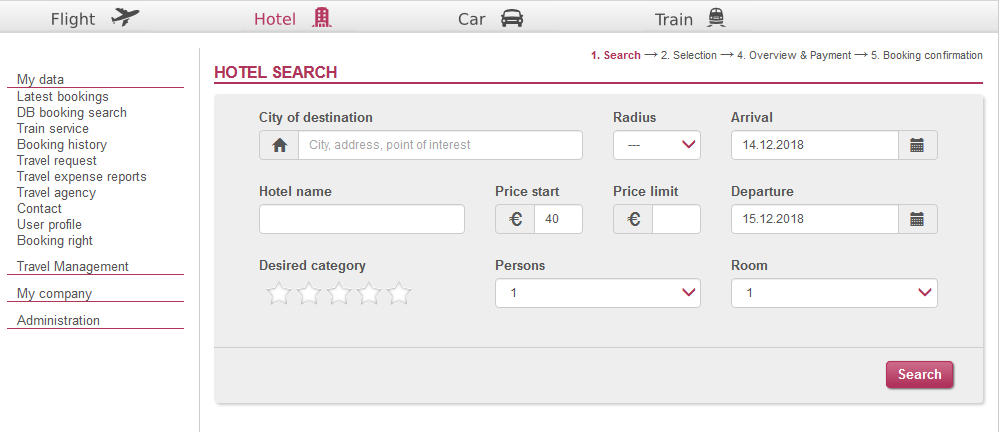 The hotel distributor is indicated by an icon (HRS, booking.com, DERhotels, ehotel,hotel.de or CRC). Please note that depending on your company's travel policy, there may be a small selection of hotels available.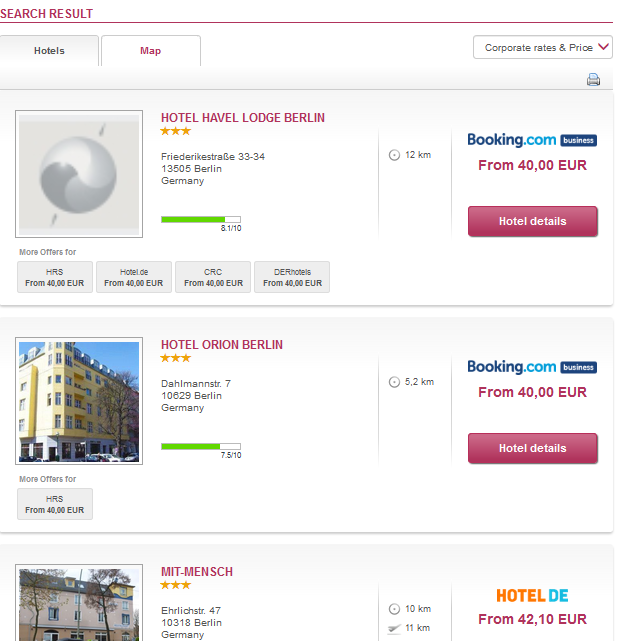 If locations are stored in the company profile, the respective locations can be selected in the hotel search. The distance in the vicinity of which hotels are displayed can also be set as desired. In addition to the display of hotels in list form with image, the hotels can also be listed without a picture or displayed in the map display.
By clicking on a flag, the corresponding hotel is listed and can be booked.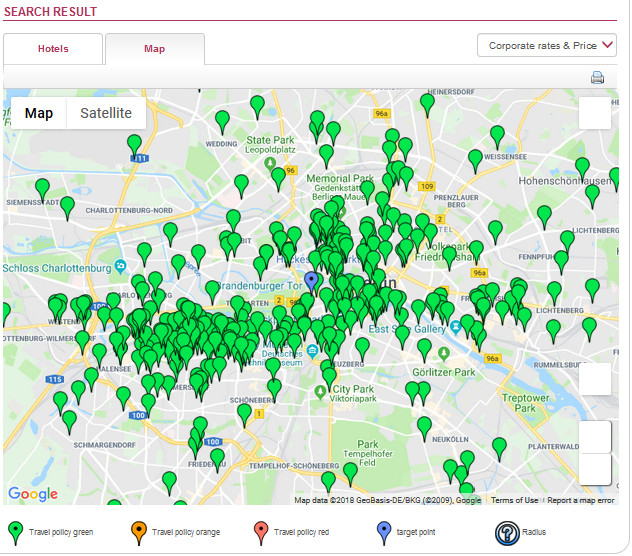 By selecting the hotels the different available rates are displayed. Next to each installment the cancellation conditions are visible (see picture below). In addition to the hotel rates, the hotel details such as photos, equipment and environment can be displayed. The approach also shows the proximity to S-Bahn and subway and other interesting places.
On the tabs (horizontal navigation) the provider can be changed in case of availability, if the traveller prefers a rate of another provider.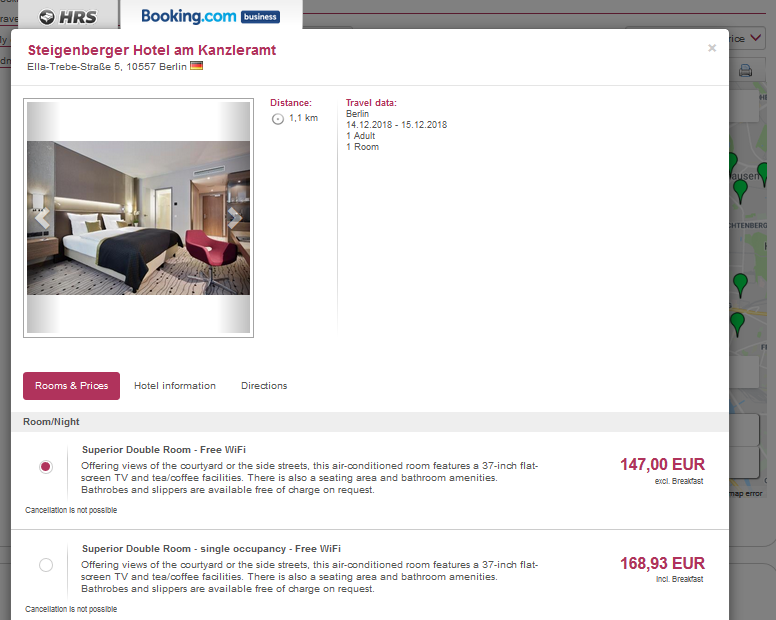 In the last booking step, click on "booking". The booking is binding and the booker receives the booking confirmation by e-mail. The booking confirmation can also be recalled at any time via the current booking.