Problem: An employee has received an email requesting approval for travel with a travel request.
After following the link included in the email, no corresponding travel request was displayed in Atlatos.
Often, several employees have been stored for approval within the travel request process. This ensures that the request is always proofed, even in the event that several employees are absent.
As per this scenario, the approval request is sent to all defined approvers. It can occur that one (1) approver may react quicker than his/her peers when processing the travel request.
In other words, the above mentioned scenario actually takes place.
How would you check if the travel request has already been approved or not?
This review takes place - via - "Travel Request" - "Status". All current travel requests are listed here with the appropriate associated status.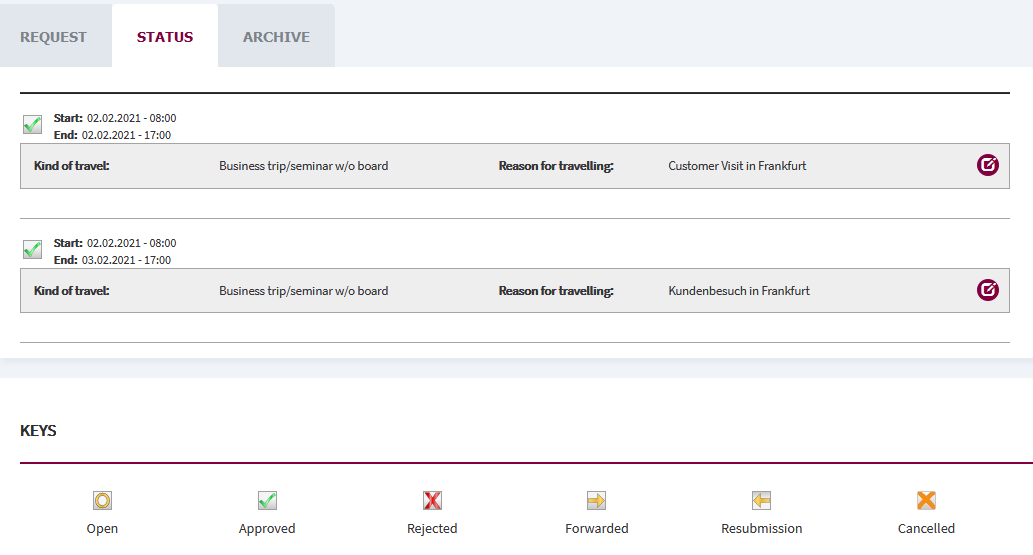 To change the approval process, please contact your Travel Management or Atlatos contact person.