Via "my company" - "News&Preloader" the Travel Manager can write and create company-specific preloader texts and news. Preloader texts are hints, that will be displayed while the system searches for a suitable flight, for example.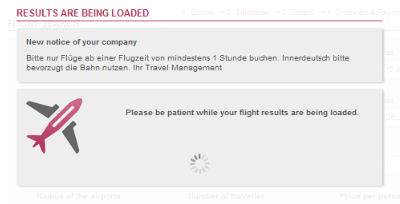 By doing this, employees can be made aware of internal company guidelines once again. Preloader texts can be created for flight-, hotel- and rental car searches. Simply enter the desired text in the respective field and click on "Save".
It is also possible to publish internal news about the Atlatos Profi Traveller. Enter the title and the text in the appropriate field and click on "Save". If there are no free fields left, select the green plus sign to generate new fields.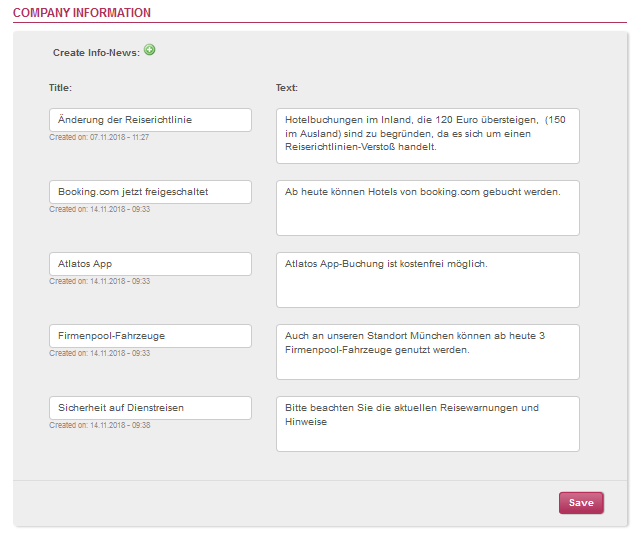 The news will then be displayed to all employees on the Atlatos Profi Traveller homepage.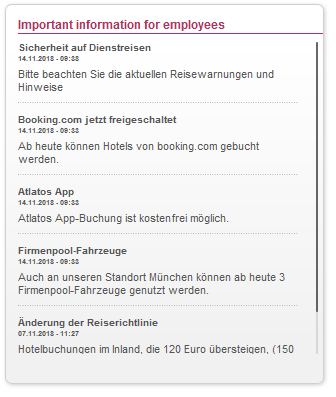 No more important information about internal travel management guidelines will be lost. The news function also offers a time-saving alternative to employee newsletters.