Via "ADMINISTRATION" -> "Access rights" -> "Travel Expenses" the approve can be deposit for each Company, Enterprise, Department and Employee.
First, the already existing approvers will be displayed at the Enterprise, Department and Employee level.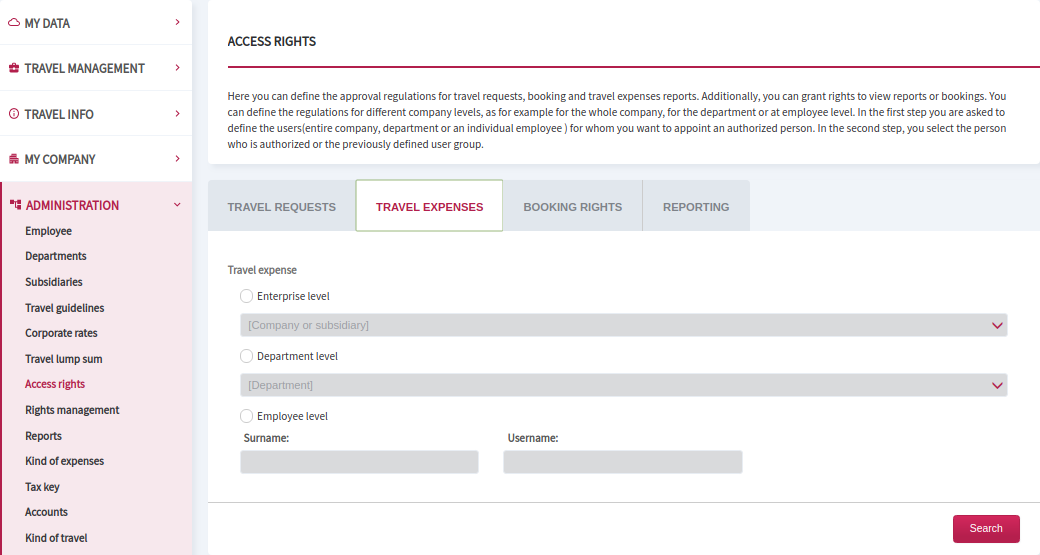 Via "add" you can add further persons.
The approvers can be the main approver or representative. There is currently no difference between the main approver and the representative except that an e-mail will be sent to the main approver and not to the representative.
Per travel expense report it is recorded whether it is a travel policy violation. For the approval process, other approvers can be defined for travel policy violations than for normal settlements.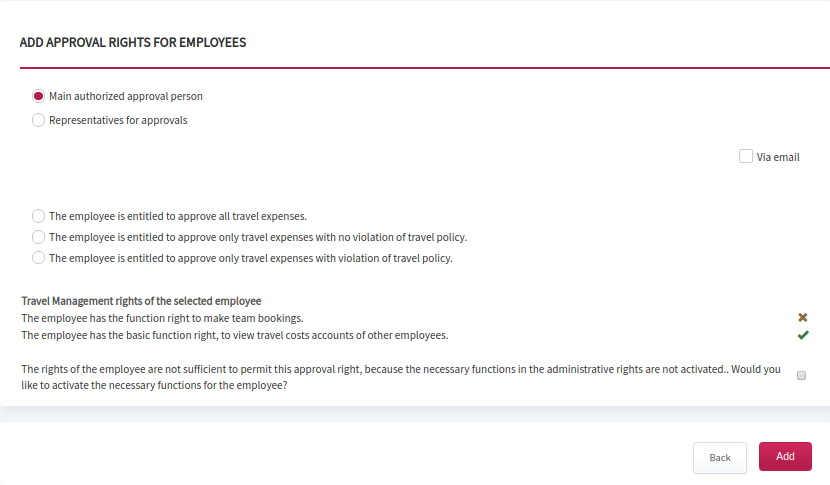 By clicking on "change level of approval" the approval level of the individual approver can be defined. The number of approval levels depends on the deposited approvers.
If three approvers are deposited, 3 approval levels can be distributed. It is also possible to award level 1 twice and level 3 once. In this case, there are actually only 2 approval levels because with the approval of the 1st approver, the settlement will be sent directly to the third person. In practice, this occurs when a majority of travellers e.g. need three approvers but a part only need two. Since the final approval level for all employees is often the same group of people, the approvers are deposited at the company level and not per employee. All travellers with only two approvers will then have in the system a 1st individual approver and a 3rd company approver.