1.) Initial situation and overview
Should you wish to enrich your booking data with additional data fields from the travel agency card (AirPlus), you have the option to create such settings in Atlatos. The transmission of the data fields is automated to the travel agency and for rail bookings to Deutsche Bahn.
2.) Procedure
MY COMPANY > Additional fields

In the upper area, additional data fields values are created by default. Here you have the option to configure this data as required. You will find 3 fields in every booking process. The assignment of the three fields in the upper area are not changeable.

Administration of additional data fields for the travel agency card:
Create mandatory fields, set default values, auto-ID or fields that may not be changeable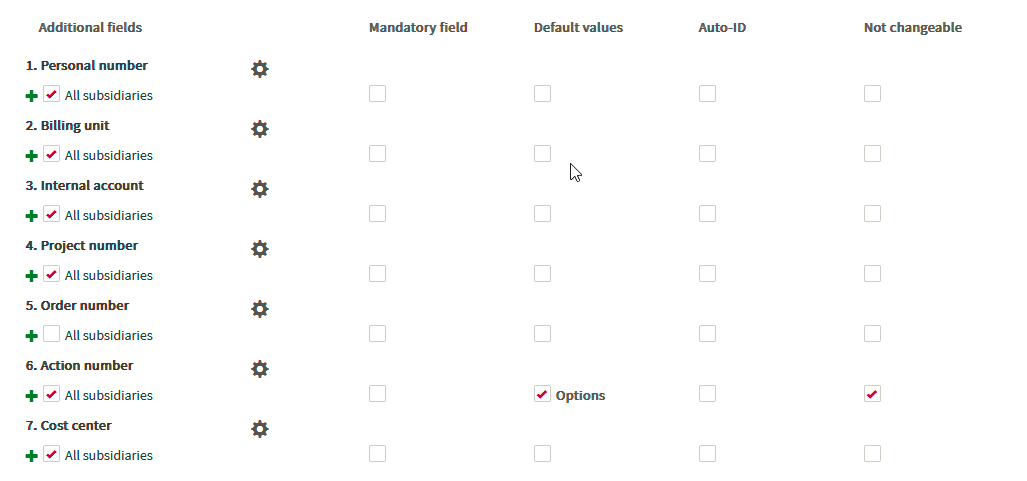 Define default values and create a drop down menu: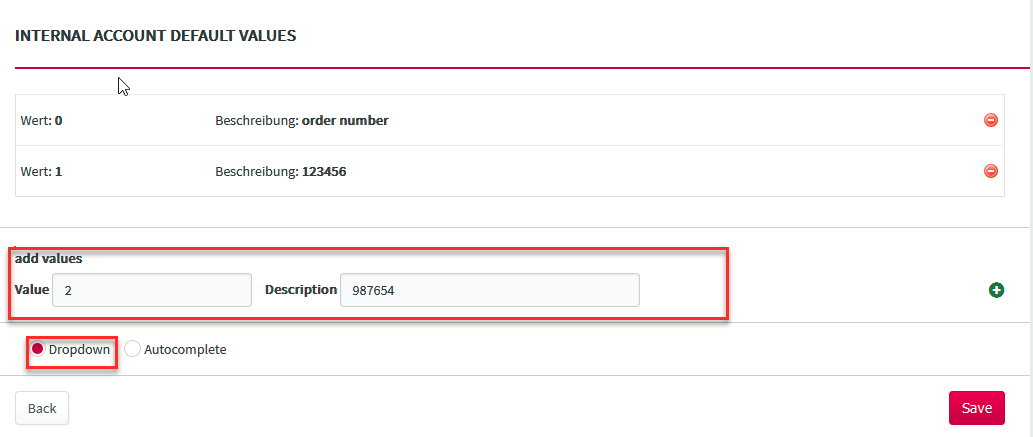 The following predefined mandatory values are provided in the booking process.
Renaming additional data fields and character length limits

Settings:

It is mandatory to tick the box "All branches" and click on "Settings".
In the example of "Billing unit" a renaming to "Payment ID" and the character length minimum/maximum is defined as numeric.
Important: Renaming the field name does NOT affect GDS or AIRPLUS. The renaming is simply done within Atlatos. Should the customer wish to make changes for the travel agency card provider, changes may be made as follows:

Auto-ID enables the generation of a unique ID that is already sent to the billing service provider(s) prior to booking. This enables a unique assignment of booking data to billing data.
Field "Not modifiable", if the field is set/activated by a check mark, the booker has no option to make an adjustment to the additional field in the booking process.