With the rail booking module of Atlatos Profi Traveller, travelers may make their rail bookings and receive their online ticket directly. Payment is uncomplicated - via - credit card. The need to visit the counter or ticket vending machine is no longer required.

Our rail booking module accesses the BIBE interface of Deutsche Bahn and uses the corporate program bahn.corporate. To implement the rail booking module, we need the so-called BMIS number of your company. With the corresponding railroad form such a customer number may be requested or an existing one may be released for Atlatos. This way, all rail bookings of the employees automatically run to the company account at Deutsche Bahn and enable a volume-dependent discounting.
As soon as the BMIS number is stored and released by Deutsche Bahn, the above-mentioned booking interface becomes visible for all authorized travelers of the company.
After entering the necessary data such as starting point and destination, travel date and time, and BahnCard information, a click on "Search" displays the available connections.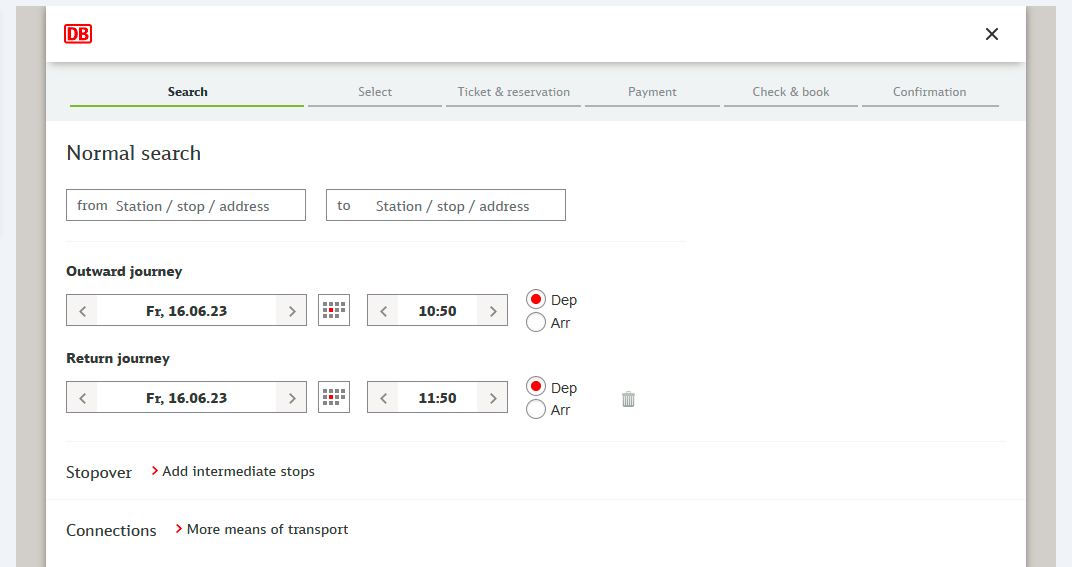 After selecting the appropriate connection, the rail journey may be booked by entering the relevant booking data.
The traveler receives his online ticket for printing directly after booking.
Via "My Data - Train service" the traveler may retrieve the PDF printout for the ticket at any time. In the Atlatos reporting, the rail bookings are only displayed 24 -48 hours later.