At "train" you can first check your additional data for the booking. If you want to reserve a seat for the journey, then click on the button "continue with seat reservation".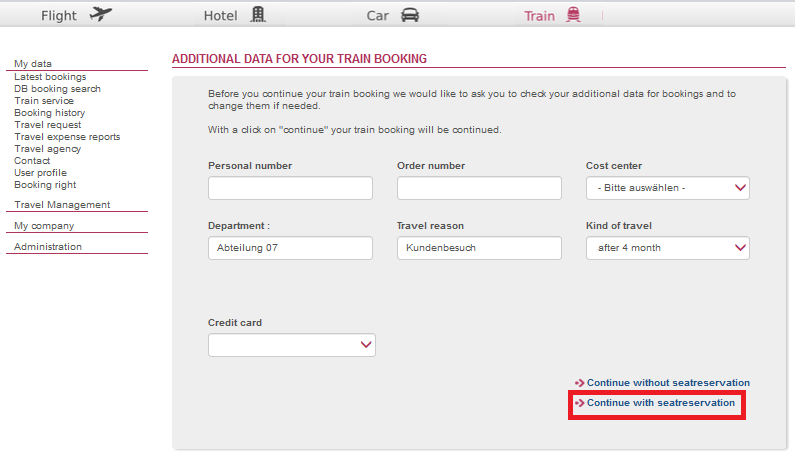 You will be directly taken to the connection search. There you can enter the dates of your desired route.
Click on "search" for a selection of different connections.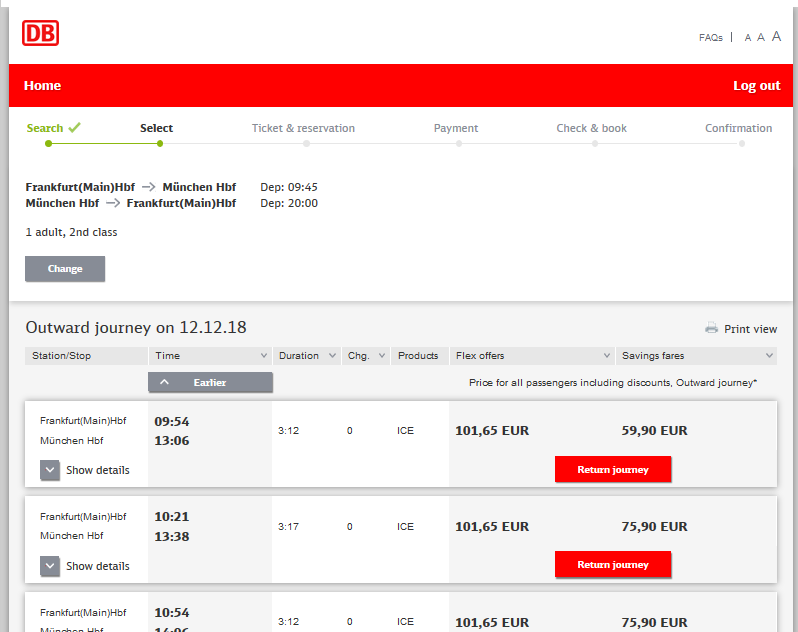 In order to see a selection of return options, click on "return journey".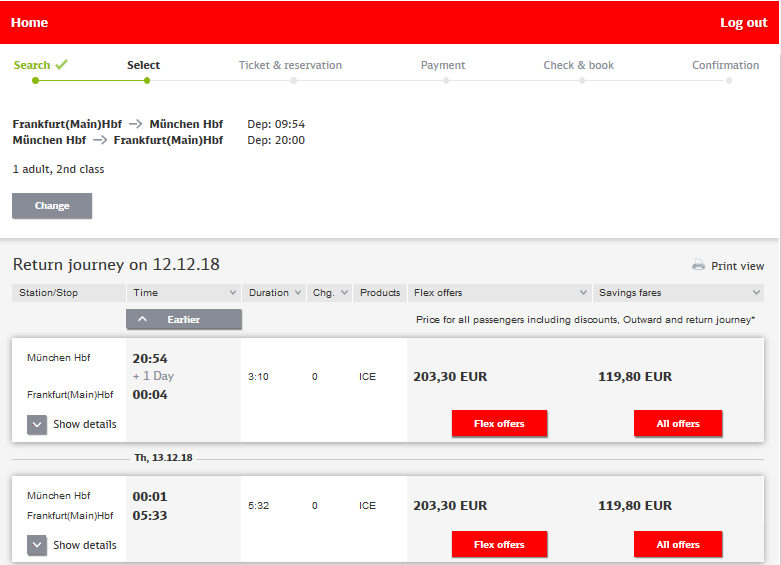 Click on the button "all offers" if you have decided for a connection.
Now, another selection appears, in which you can decide for a class and the Spar price or the Flex price. The Flex price is fully flexible and allows the exchange of the ticket. The Spar price, however, is cheaper but linked to cancellation conditions or costs.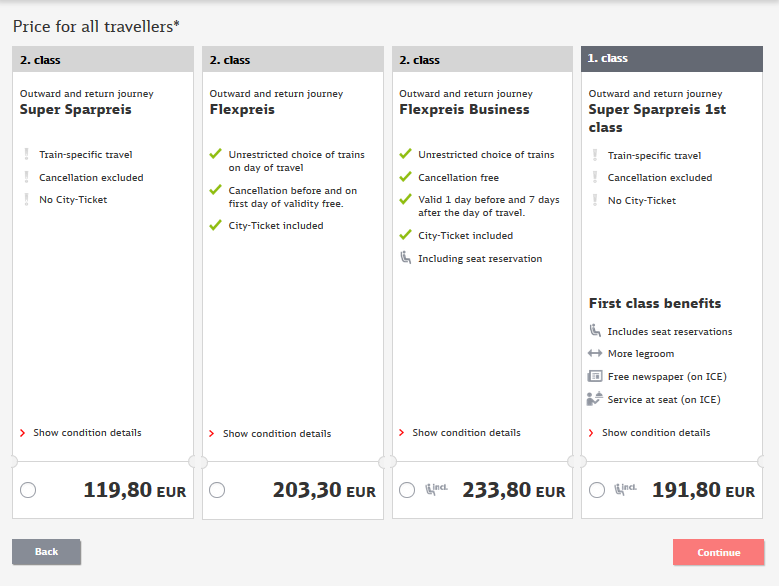 Confirm your selection with "continue".
In the next step, other offers such as the city mobile ticket are listed.

Deutsche Bahn has automatically assigned you a seat according to your seating preferences. If you do not want a special seat,continue as usual.
If you would like to select a special seat or several seats, click on "ticket & options" in the tab. By clicking on "continue" you confirm your selection.
To select an exact seat, click on "select seat". The seat you have selected will be highlighted in green. Click on the button "accept selection" to reserve the seat.
If you would like to check or adjust the seat reservation, click on "change seat". To reserve a seat for the return journey, click on "seat selection" again and continue as above.
If you click on the button "continue" you get back to the tab "traveller" and can set the booking as usual.