Should an employee has the function "Approve expense reports" and is authorized to approve travel expense reports for a traveler, he/she may release the respective reports - via - "Team booking -> Travel Expense Status".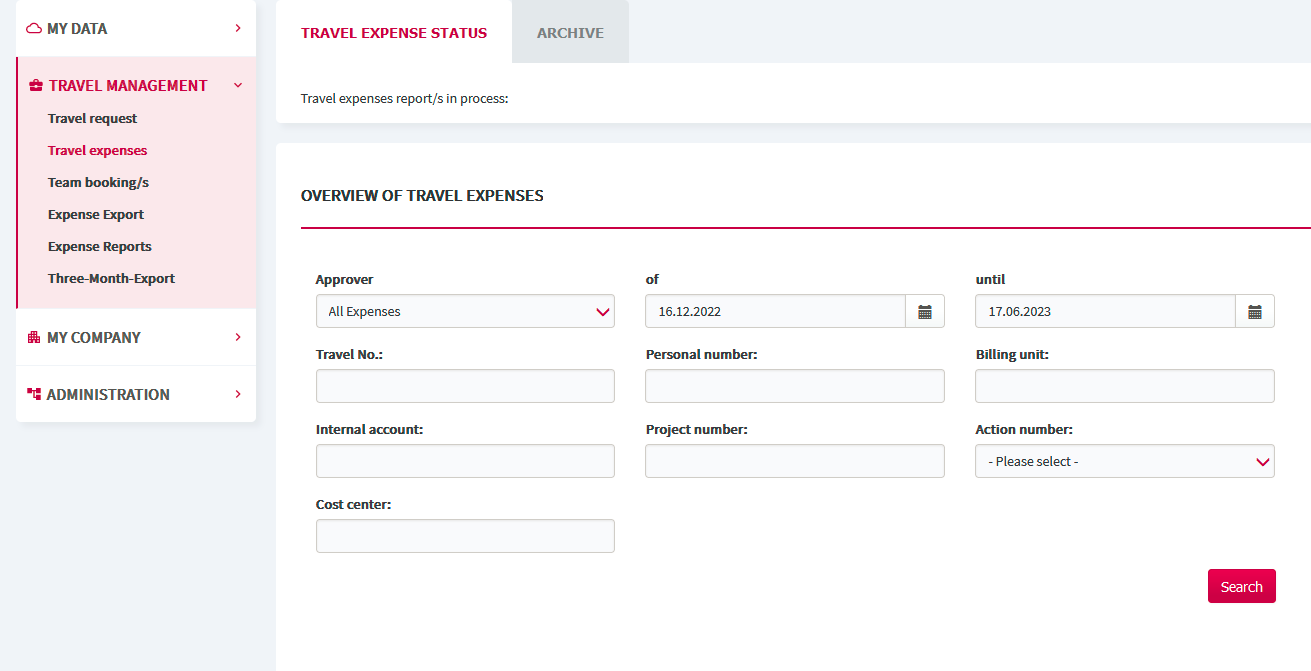 All accounting receipts are listed for which the employee may give approval. He has access to the receipts, may view the settlement PDF or open the settlement for further details. Should the employee has the extended right to post-process the travel expense report, he may make corrections to the receipts.
The expense reports may be selected and approved, returned for revision, or finally rejected with a single click:
Revision: The employee receives an email notifying them that the expense report has been returned for correction. The traveler can then make the necessary adjustments and resubmit the report for approval.

Final Rejection: The supervisor rejects the expense report, which means the employee may no longer make corrections and the process is conclusively closed.

Deletion: This function is only available to approvers with editing rights.
Through the Expense Report Archive, the approver has access to all expense reports for which they may grant approval, provided this right is activated in their role. It is possible to specifically search for a particular expense report in this archive.