You can easily book a BahnCard Business - via - the "Rail Service" menu item.
Navigate to "My Data" → "Train Service". There you will find the "BahnCard Business" option, through which you can carry out your BahnCard order.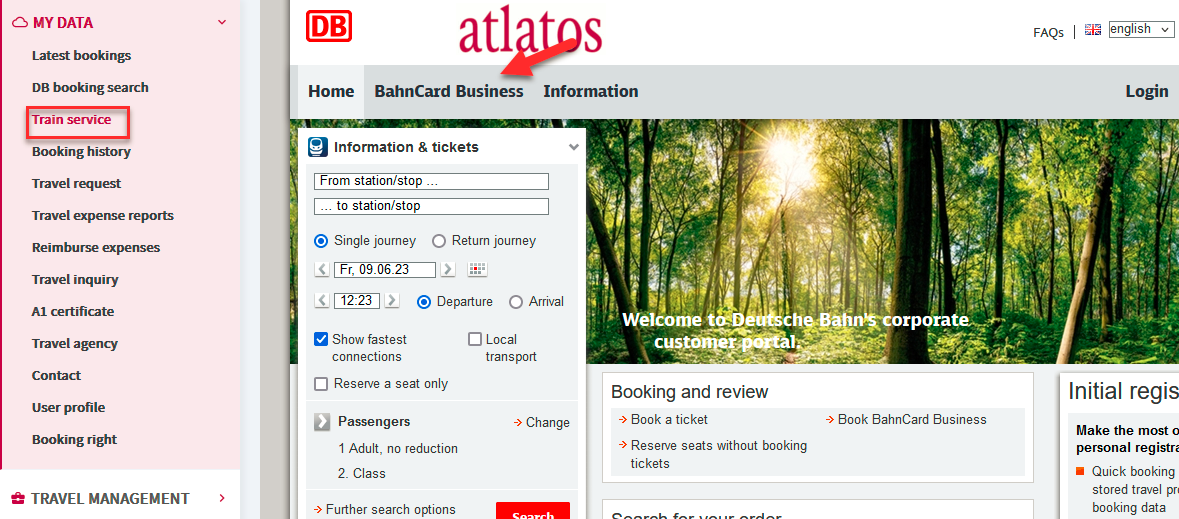 Within the next booking step you can select and order the desired BahnCard.