Since 01.01.2019 the employer must record or certify the capital letter "M".
This obligation applies to meals that are to be valuated with the official non-monetary remuneration value, i.e. if the employer or a third party has provided the employee with a meal during an external professional activity (business trip) or in the case of double budgeting. Meals within the 60 euro limit must be recorded and certified. Meals that do not represent wages (for example, business meals) or whose price exceeds 60 euros do not have to be certified.
In order to be able to show the marking obligation "M" in your travel expenses export file, proceed as follows:
In the navigation menu, choose
Travel Management -> TEM-Export -> in a column select "mandatory labeling" -> csv-Export: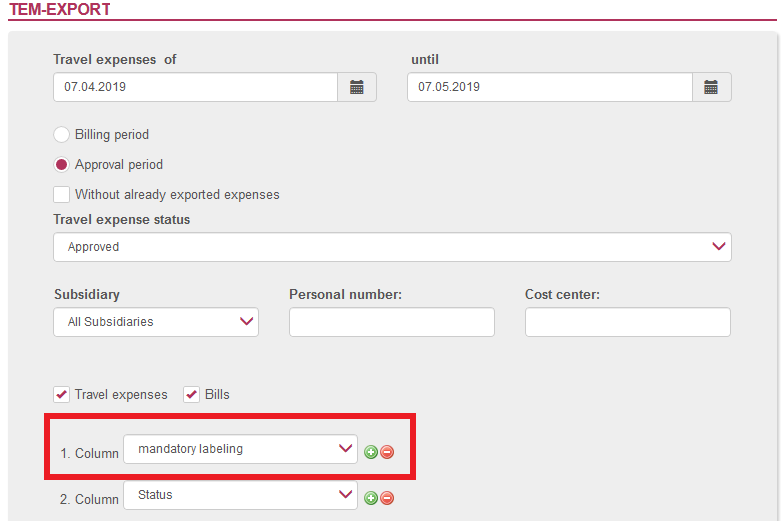 You now see a selection of all travel expense reports for which meals were paid to the employee.